About the Course
GFLEC has developed materials for a new personal finance course at an institution of higher education, with the support of the Calvin K. Kazanjian Economics Foundation. All the materials an educator needs to implement the Personal Finance course are provided below. The materials include comprehensive Lecture Slides, quizzes, practice quizzes, project guidelines, a final exam, a practice exam, and the solutions to the quizzes, practice quizzes, and exams. The course is intended for students of all majors who want to gain the knowledge and skills necessary to make informed financial decisions.
On this page, you will find all the material needed to teach the course. This includes a syllabus, comprehensive Lecture Slides, practice quizzes and solutions, and a practice exam. The three short videos below explain why studying personal finance is important. They can be used at the beginning of the course or throughout it. The material provided has been specifically prepared for personal finance educators. Teachers of the course may receive the final exam, quizzes, and solutions by emailing their credentials to GFLEC@gwu.edu.
The course was piloted at the George Washington University by Professor Annamaria Lusardi. The recommended way of teaching the course is outlined in the syllabus and the course material. However, educators may opt to modify the syllabus as well as the other material to address specific needs and circumstances. As much as possible, lectures are self-contained and do not depend on what was taught in previous lectures, apart from the beginning lectures.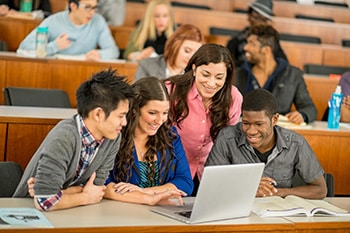 Videos
These videos can be used at the beginning or throughout the course to communicate to the students the importance of this course.
The Importance of Personal Finance
The ABCs of Personal Finance
Three Recommendations for your Personal Finances
Lectures
Each lecture download includes the comprehensive Lecture Slides and the associated practice quiz with solutions. For the final exam, quizzes, and solutions, email your credentials to GFLEC@gwu.edu.

Lecture 1

| Course Preview: Interest Rates

Lecture 2

| Time Value of Money: Financial Calculator Guidelines

Lecture 3

| Consumer Borrowing

Lecture 4

| Saving and Investing

Lecture 5

| Planning for Retirement

Lecture 6

| Inflation, Purchasing Power, and the Fed

Lecture 7

| Mortgage Borrowing

Lecture 8

| Personal Taxes

Lecture 9

| Basic Probability and Risk vs. Return

Lecture 10

| Risk Diversification
Lecture 11

| Risk, Leverage, and Retirement Planning

Lecture 12

| Biases in Consumer Finances

Lecture 13

| Case Study: Course Summary

Lecture 14

| Project Presentations