Mission
Advancing research and solutions
that open the door to universal financial literacy.
Vision
A financially literate world where people
can achieve their dreams.
The Global Financial Literacy Excellence Center (GFLEC) envisions a world in which individuals have the financial knowledge they need to fully participate in the economy and build secure futures. In working toward that vision, GFLEC has positioned itself as the world's leading incubator for financial literacy research, policy, and solutions.
GFLEC launched in 2011 at the George Washington University School of Business in Washington, D.C. Since then, it has pioneered breakthrough tools to measure financial literacy, developed and advised on educational programs, and crafted policy guidelines aimed at advancing financial knowledge in the United States and around the globe. In recognition of GFLEC's contribution to improving financial literacy in the United States, Barron's recognized the center as a "Barron's Celebrates 2020: Financial Empowerment" honoree.
Core Activities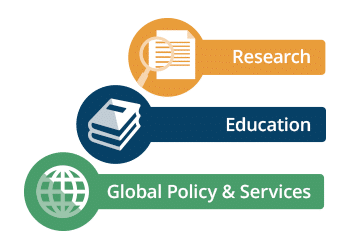 Target Areas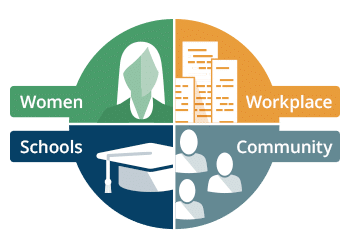 Entrepreneurship — We value the spirit of discovery. We break new ground by motivating our team members to take ownership of their work.
Excellence — We strive for excellence and high quality in all of our work.
Focus — We recognize the great need for increased financial literacy globally and we stay on course.
Impact — We are output and results-oriented with the goal of accelerating the spread of financial literacy around the world.
Innovation — We aspire to stay ahead of the curve by formulating new ideas, identifying potential challenges and solutions, and presenting them in creative ways.
Integrity — We work with integrity, delivering unbiased, ethical, and accurate results.
Leadership — Our ambition is to be a recognized global leader in our field, who provides an impactful and lasting framework for future work.
Passion — Team members work with ardor and a strong commitment to the mission of GFLEC.
Positivity — We create a positive and invigorating work culture with a strong sense of community.
Respect — We treat others with courtesy and dignity.
Self-Improvement — All team members are encouraged to be ambitious and contribute to the continuously growing, learning and evolving spirit of GFLEC.
Teamwork — Our biggest asset is our people. We value collaboration and teamwork.
Annamaria Lusardi
Founder & Academic Director
Annamaria Lusardi is University Professor of Economics and Accountancy at the George Washington University School of Business (GWSB).  Moreover, she is the founder and academic director of GWSB's Global Financial Literacy Excellence Center (GFLEC). Previously, she was the Joel Z. and Susan Hyatt Professor of Economics at Dartmouth College, where she taught for twenty years. She has also taught at Princeton University, the University of Chicago Harris School of Public Policy, the University of Chicago Booth School of Business, and Columbia Business School. From January to June 2008, she was a visiting scholar at Harvard Business School. She holds a Ph.D. in Economics from Princeton University and a BA from Bocconi University in Italy.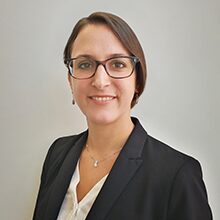 Andrea Hasler
Deputy Academic Director
Assistant Research Professor in Financial Literacy
Andrea Hasler is the Deputy Academic Director and an Assistant Research Professor in Financial Literacy at the Global Financial Literacy Excellence Center (GFLEC) at the George Washington University School of Business. With her research, which is dedicated to financial literacy and capability, she seeks to inform policy as well as develop and promote financial literacy programs. At GFLEC, she leads the team of researchers and develops analyses for educational and policy initiatives. Hasler has recently worked on projects focused on financial literacy levels of the young, women, entrepreneurs, investors, and minorities in the U.S. and around the world. She also has expertise in financial fragility among U.S. households.
Additionally, Hasler serves as a member of Canada's Research Sub-Committee of the National Steering Committee on Financial Literacy. She holds a Ph.D. in Finance as well as an M.Sc. and B.A. in Business and Economics from the University of Basel. During her doctorate, she spent two years at the New York University Stern School of Business conducting research on household saving and financial decision making. Moreover, she has been a lecturer at the University of Basel for six years. Her professional experience includes the development of an online advanced studies course in financial market theory and work as an analyst conducting global equity market research.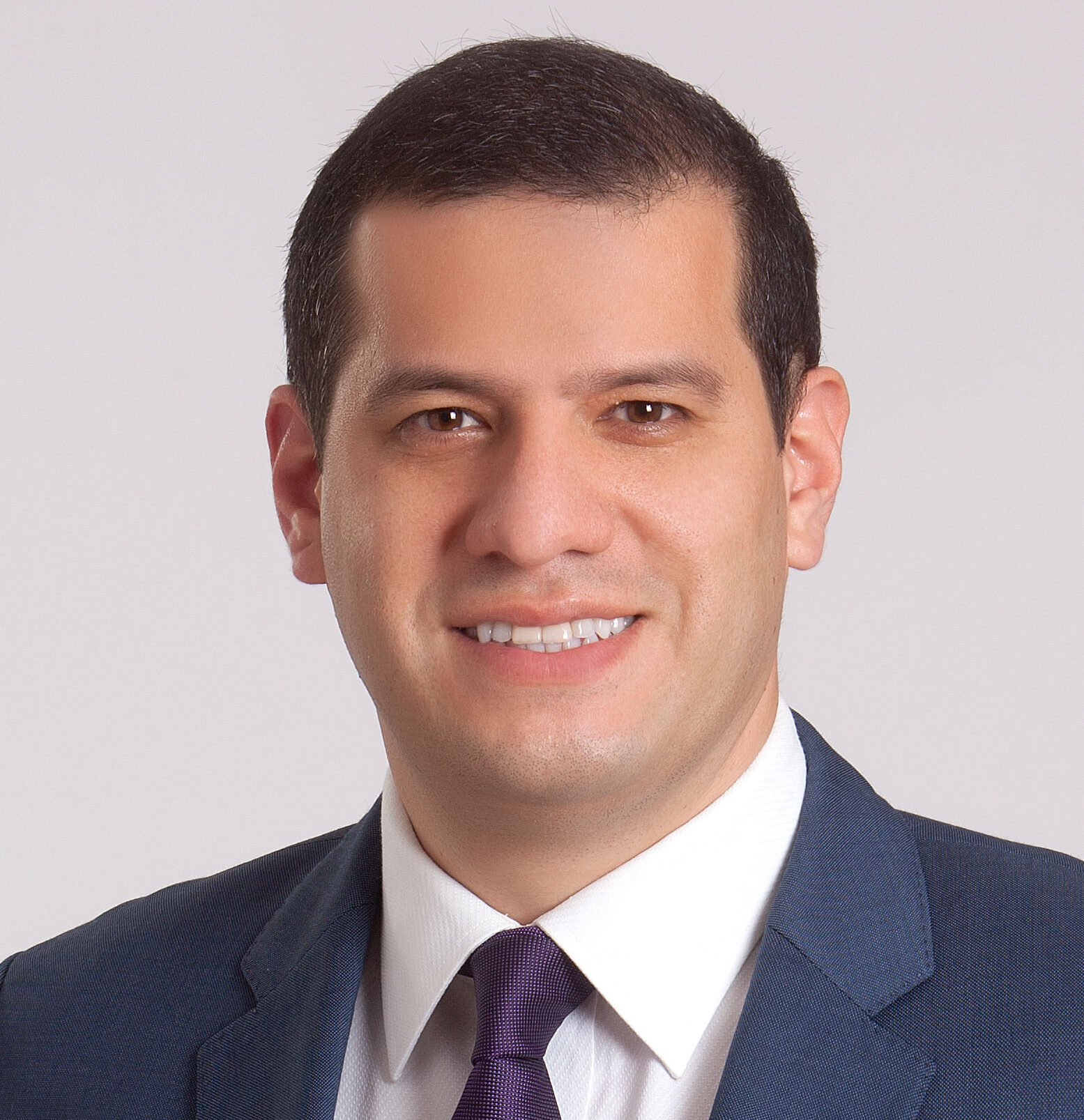 Hanna Houdali
Research Scientist
Global Research Communications and Policy

Hanna Houdali is Research Scientist at the Global Financial Literacy Excellence Center (GFLEC). He also leads the communications efforts and the management of the Center. He is an experienced corporate communicator and public affairs professional. In different roles at Fortune 150 companies, at PR agencies, and in the media, he has led talented teams in promoting and protecting organizations' reputations in challenging environments. Hanna's expertise includes financial communications, public affairs, stakeholders, and project management as well as digital reputation. Hanna holds a communications degree, an MBA, and a Master´s in Political Management from the George Washington University.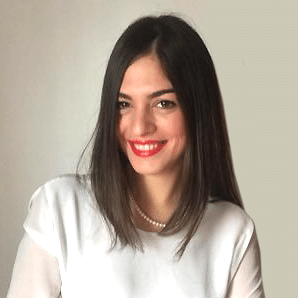 Alessia Sconti
Research Economist
Alessia Sconti is a Research Economist at the Global Financial Literacy Excellence Center (GFLEC). Her research interests include evaluating the impact of financial education field experiments as well as studying financial literacy, personal finance, and financial behaviors. She is a research fellow at the Sapienza University of Rome and at the University of Verona where she has joined a regional financial education program for citizens and entrepreneurs. She has a Bachelor in Marketing and Management, a Master of Science in Banking and Finance, a Master in Economics and Finance and a PhD in Economics, Management and Statistics from the University of Messina. She spent a research visiting period at Masaryk University joining the MUELL laboratory.

Chuanhao Lin
Research Specialist

Melissa Barrett
Research Assistant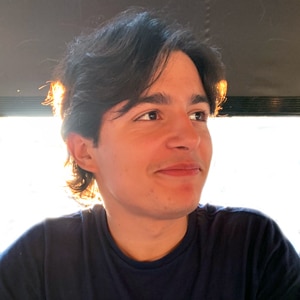 Nik Orellana
Research Assistant
Administration & External Relations Team

Kristen Burnell
Advisor

Bernadette Giron
Communications Specialist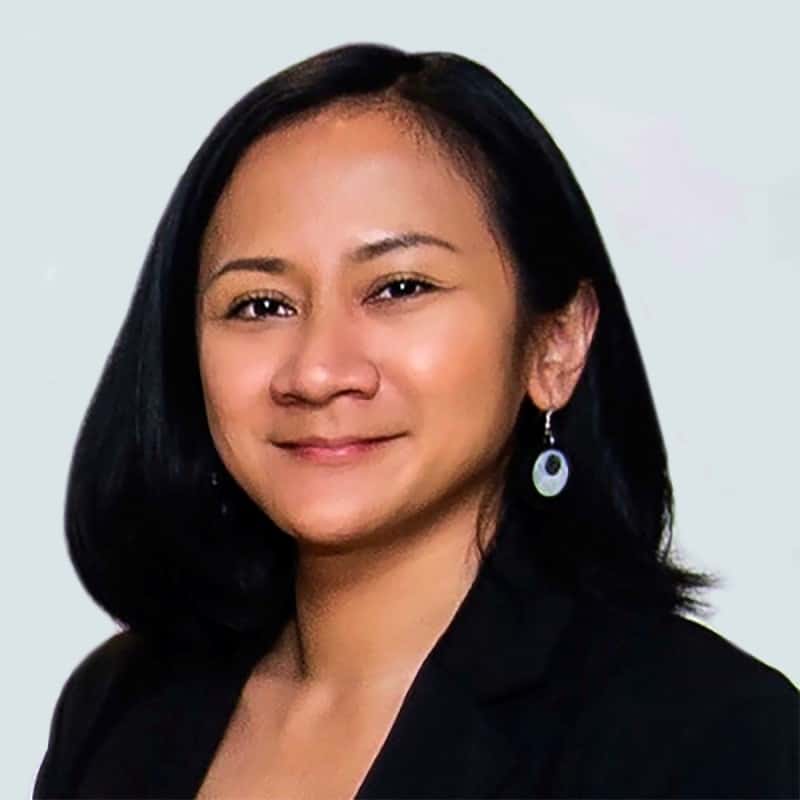 Alia Nasier
Graphic Designer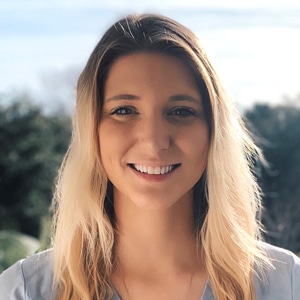 Grace Nicoll
Database Specialist

Anushka Vuppala
External Relations and Operations Assistant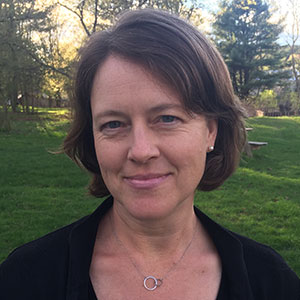 Audrey Brown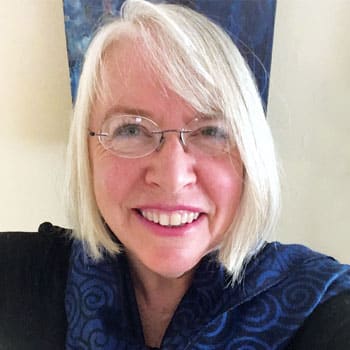 Mary Dempsey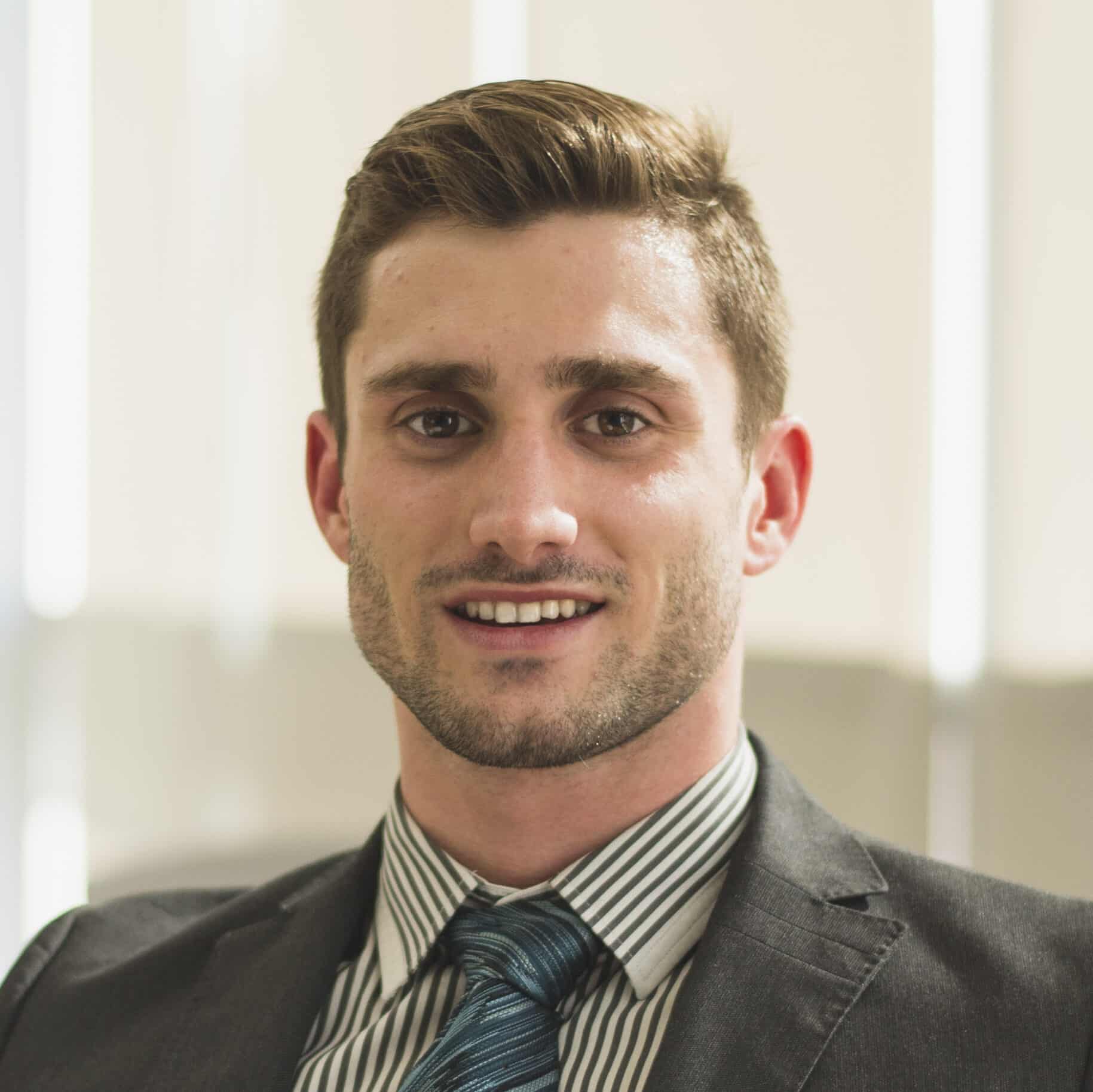 Andrea Bolognesi
Andrea Bolognesi is a Research Fellow at the Global Financial Literacy Excellence Center, where he joined as a Research Assistant in conjunction with the pursuit of his Master's degree at the George Washington University. At GFLEC, Andrea has led research projects on the current state of US Millennials' personal finances, and has participated in similar studies on US minorities among the elderly. In addition to this contribution, Andrea has led the development of an ESG literacy index, to be used in future research globally. Andrea is currently a Chief Trade Strategist at Lysas Trade Solutions, a trade advisory firm he founded in September 2020. He holds a Bachelor in Business Administration from the International University of Monaco, as well as a BS in Economics and a MA in International Economic Policy from the George Washington University.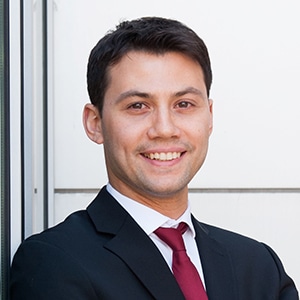 Carlo de Bassa Scheresberg
Carlo de Bassa Scheresberg is a fellow at the Global Financial Literacy Excellence Center in Washington, DC. At the Center, Carlo has been responsible for the design, development, and delivery of research projects in financial literacy and financial capability for major stakeholders, such as regulatory agencies, financial corporations, and government organizations, including the Organisation for Economic Co-operation and Development and the European Investment Bank. At the moment, Carlo works as an entrepreneur in Italy, where he launched startup projects focusing on online entrepreneurship and personal finance. Carlo holds a BA in Management and a MSc in Economics from Bocconi University in Milan, Italy.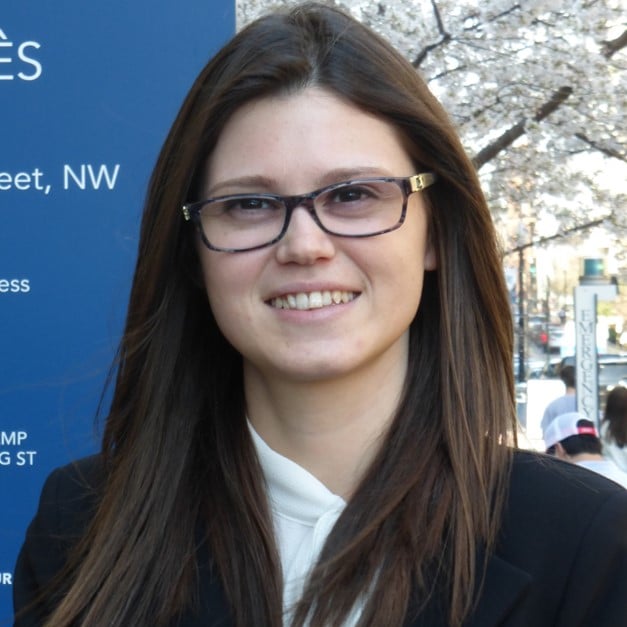 Noemi Oggero
Assistant Professor, University of Turin
Noemi Oggero is an Assistant Professor at the School of Management and Economics of the University of Turin and a Research Fellow at the Center for Research on Pensions and Welfare Policies (CeRP) at the Collegio Carlo Alberto. She has been a Temporary Research Faculty Member and a Research Associate at the Global Financial Literacy Excellence Center (GFLEC) at the George Washington University School of Business, where she developed research projects on financial vulnerability and financial literacy. She has recently conducted research on household financial decision making, debt exposure, and retirement. She holds a PhD in Economics from University of Turin and Collegio Carlo Alberto.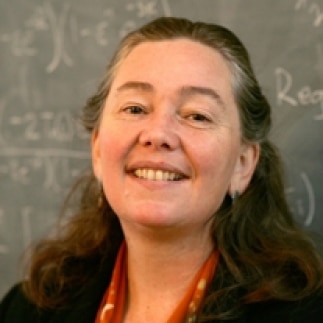 Dorothy Wallace
Professor of Mathematics, Dartmouth College
Dr. Wallace is a professional mathematician with a strong dedication to improving mathematics and quantitative education at all levels. She possesses an unusual breadth of experience: research, teaching, research supervision, curriculum innovation and development, professional development, textbook publication, and overall promotion of new curriculum and pedagogy through systemic change. Dr. Wallace does not tweet or post, but her thoughts on the educational system and on specific teaching issues are available in her regular column for the journal Numeracy, "Parts of the Whole".