Holistic financial wellness programs have the power to establish a more satisfied, engaged, and productive workforce. Beyond being an attractive benefit for individual employees, programs that promote financial capability boost workplace engagement and productivity. Many companies are implementing new programs to help employees with their finances. Establishing effective workplace programs will be crucial for employers who want to help their workers and help themselves.

The workplace is a natural fit for financial wellness programs, as it creates a mutually beneficial environment of increased engagement and financial security. Crucial financial decisions are made at work every day, and employers can take advantage of financial milestones (e.g., hiring and promotions) to increase their workers' financial well-being. 
Boosting Financial Wellness: The Role of Small and Medium-Sized Employers
Connecting to Reimagine: Money & COVID-19 | Webinar | September 22, 2021
This Connecting to Reimagine: Money & COVID-19 webinar, jointly sponsored by the FINRA Investor Education Foundation and GFLEC, looks at recent research findings that highlight financial insecurity among working-age adults and challenges policy makers and small and medium-sized employers to think in new ways about financial wellness benefits.
Tailored Financial Education at the Workplace Matters
GFLEC conducted a Workplace Financial Capability Assessment in collaboration with the Church Pension Group (CPG). The findings highlight the need for financial wellness programs that are tailored to the financial situations and decisions of the employees. In this study, we evaluate the financial capability, money management behavior, and knowledge of CPG members and compare their results to a comparison group from the 2018 National Financial Capability Study (NFCS). Our findings show that CPG members are doing relatively well when compared to the NFCS subsample. However, there is still a concerning degree of financial distress and lack of preparedness when it comes to financial decision-making. Since financial literacy is highly linked to financial outcomes and well-being, these issues could be addressed through tailored education programs.
Financial wellness: What is it? How do we make it happen?
GFLEC organized a roundtable discussion, Financial wellness: What is it? How do we make it happen?, with TIAA Institute on November 15, 2019. Hosted by Roger Ferguson, TIAA president and CEO, and Anuj Mehrotra, dean of the George Washington University School of Business, the roundtable engaged approximately 30 subject matter experts from policy organizations, government, academia, and the private sector. The discussion included a focus on what constitutes financial wellness and how it is best measured and explored essential elements of a holistic financial wellness program that engages across socioeconomic and life stage groups.
The FORTUNE CEO Initiative
Director Lusardi participated as a panelist at the 2019 FORTUNE CEO Initiative Annual Meeting in New York. In the session, "Delivering Economic Inclusion and Investing in Employee Financial Health," she spoke about the impact and components of effective workplace financial wellness programs. Learn more about the event here.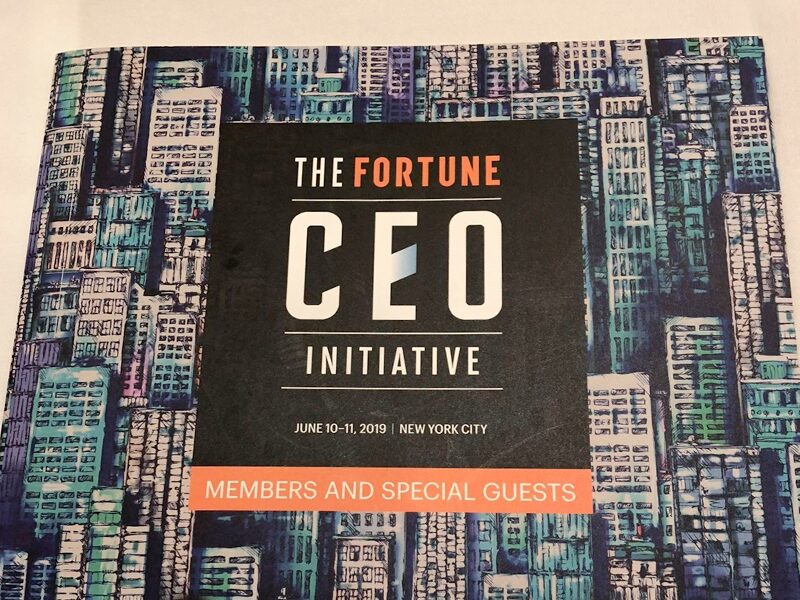 Financial wellness doesn't need to be expensive. Programs can be customized to meet employee needs within a reasonable budget. For example, companies can choose various types of programs, such as educational seminars, online resources, and financial advising in order to promote a happier and financially healthier workplace.
GFLEC has extensive experience consulting with organizations about successful implementation of financial literacy education programs. We have documented our key findings on the effectiveness and best practices for workplace financial wellness.
Consult us to learn how financial wellness programs can help you and your employees!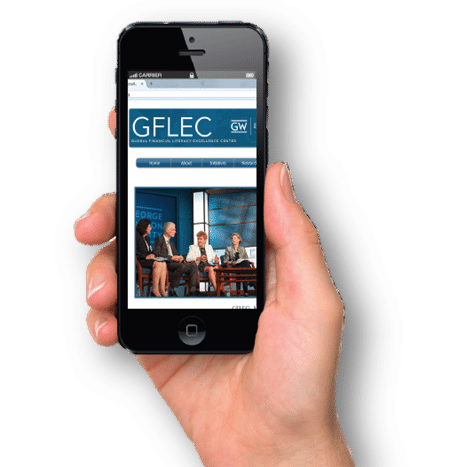 Our experiment facilities are a great resource for starting your workplace financial initiative!
Design and implement new financial wellness programs
Create financial education apps and online tools
Pilot and evaluate the most promising ideas
Rely on evidence-based methods
Sample of Our Programs and Initiatives for the Workplace
Videos Related to Workplace Financial Wellness