For updates and guidance related to managing personal finances during COVID-19 / Coronavirus
Click Here
Fed/GFLEC Financial Literacy Seminar Series
April 7, 2022
3:30PM - 4:30PM ET
Seminar III: Inferring Financial Sophistication: Evidence Using Credit Card Balance Transfers and the CARD Act.
« Event's Main Page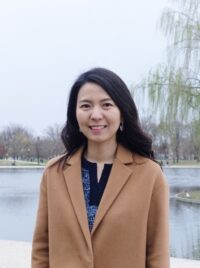 Young Hwa Seok
Senior Economist, Board of Governors, Federal Reserve System
LOCATION
Online
Bio: Young Hwa Seok
Young Hwa Seok is a Senior Economist at the Federal Reserve Board.  Her research interests include household finance, consumer behavior and bank regulation. She earned a PhD in Applied Economics from Cornell University.
Abstract
We measure financial sophistication by observing the use of a credit card balance transfer strategy. Examining trends before and after the phase-out of this strategy due to the 2009 CARD Act, financially sophisticated borrowers are less risky, face more attractive card terms, and pay lower fees. We find no evidence that card lenders price sophistication into initial card terms such as APR or credit limits. The prevalence of sophisticated borrowers in a zip code strongly correlates with local graduation and unemployment rates. We also document positive spillovers of credit card sophistication onto usage and risk for other consumer loans.