For updates and guidance related to managing personal finances during COVID-19 / Coronavirus
Click Here
Fed/GFLEC Financial Literacy Seminar Series
November 4, 2021
3:30 PM - 4:30 PM ET
Seminar II: Fear and Risk: Do Visceral Factors Affect Risk Taking?
« Event's Main Page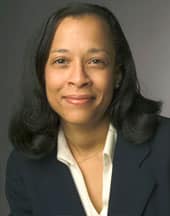 Vicki Bogan
Associate Professor, SC Johnson College of Business, Cornell University
LOCATION
Online
Bio: Vicki Bogan
Dr. Vicki L. Bogan is an Associate Professor in the SC Johnson College of Business at Cornell University. Dr. Bogan is the founder and director of Cornell University's Institute for Behavioral and Household Finance and she is a founding co-editor of the academic journal, Financial Planning Review. Her research interests are in the areas of financial economics, household finance, behavioral finance, and applied microeconomics centering on issues involving investment decision-making behavior and financial markets. Dr. Bogan's impactful research has been published in leading economics and finance journals and she has testified before the U.S. House Committee on Financial Services on the gamification of finance. Dr. Bogan teaches finance courses for graduate and undergraduate students. She has received two outstanding educator awards and the SUNY Chancellor's Award for Excellence in Teaching. Dr. Bogan holds a Sc.B. in Applied Mathematics and Economics from Brown University, an MBA in Finance and Strategic Management from the Wharton School of the University of Pennsylvania, an M.A. in Economics from Brown University, and a Ph.D. in Economics from Brown University. She also has held a visiting fellow appointment at Princeton University
Abstract
We provide empirical evidence that visceral factors affect financial risk taking by showing that exposure to mass shootings alters mutual fund managers' risk taking decisions. Funds that are exposed to mass shootings subsequently decrease risk relative to their peers. The effect that we document is temporary, lasting approximately one quarter before reverting to normal levels and is strongest among managers with demographics shown to express greater fear from mass shootings. Together with the literature on laboratory studies that show that market downturns induce fear, our findings suggest that fear could exacerbate variation in risk taking, generating the highly volatile countercyclical risk premiums shown to exist in markets.