Mission
Advancing research and solutions
that open the door to universal financial literacy.
Vision
A financially literate world where people
can achieve their dreams.
Founded in 2011 at the George Washington University School of Business, the Global Financial Literacy Excellence Center (GFLEC), formerly known as the Global Center for Financial Literacy (GCFL), has positioned itself to be the world's leading center for financial literacy research and policy. Through rigorous scholarship and research, wide-reaching education, and global policy and services, the Center works with partners in Washington, DC, throughout the United States, and across the globe to raise the level of financial knowledge. GFLEC builds on more than ten years of academic research by Professor Annamaria Lusardi, an early contributor to financial literacy as a field of study. By virtue of its location in the heart of Washington, DC, the Center is positioned to directly influence policy makers.
Core Activities
Target Areas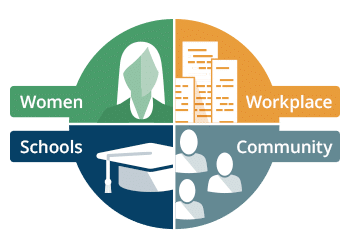 Entrepreneurship — We value the spirit of discovery. We break new ground by motivating our team members to take ownership of their work.
Excellence — We strive for excellence and high quality in all of our work.
Focus — We recognize the great need for increased financial literacy globally and we stay on course.
Impact — We are output and results-oriented with the goal of accelerating the spread of financial literacy around the world.
Innovation — We aspire to stay ahead of the curve by formulating new ideas, identifying potential challenges and solutions, and presenting them in creative ways.
Integrity — We work with integrity, delivering unbiased, ethical, and accurate results.
Leadership — Our ambition is to be a recognized global leader in our field, who provides an impactful and lasting framework for future work.
Passion — Team members work with ardor and a strong commitment to the mission of GFLEC.
Positivity — We create a positive and invigorating work culture with a strong sense of community.
Respect — We treat others with courtesy and dignity.
Self-Improvement — All team members are encouraged to be ambitious and contribute to the continuously growing, learning and evolving spirit of GFLEC.
Teamwork — Our biggest asset is our people. We value collaboration and teamwork.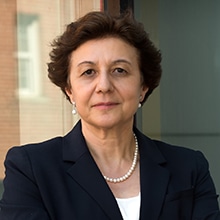 Annamaria Lusardi
Founder & Academic Director
Annamaria Lusardi is Denit Trust Endowed Chair of Economics and Accounting at the George Washington University School of Business in Washington DC, and the founder and academic director of the Global Financial Literacy Excellence Center (GFLEC). She has been a pioneer in developing financial literacy as a field of study. She has designed measures of financial literacy, which have been used in many countries around the world. She has also documented the impact of financial literacy on financial behavior, such as planning for retirement, participation in the stock market participation, and debt accumulation and debt management. She has published extensively and in many leading economics journals. She is the recipient of several prestigious awards. Read more ➤
Kristen Burnell
Executive Director
Kristen Burnell is the Executive Director at GFLEC at the George Washington University School of Business. Burnell oversees the general management of the center, leads information dissemination and marketing efforts, and works with external partners and collaborators on various projects. Previously, she spent seven years teaching high school social studies in New York City and Connecticut. Prior to teaching, she worked in development at Brigham and Women's Hospital. Burnell earned a B.A. in History from the University of California, San Diego and an M.A. in Social Studies Education from Teachers College, Columbia University.
Andrea Hasler
Assistant Research Professor in Financial Literacy
Andrea Hasler is an Assistant Research Professor in Financial Literacy at the Global Financial Literacy Excellence Center (GFLEC) at the George Washington University School of Business. With her research, which is dedicated to financial literacy and capability, she seeks to inform policy as well as develop and promote financial literacy programs. At GFLEC, she leads the team of researchers and develops analyses for educational and policy initiatives. Hasler has recently worked on projects focused on financial literacy levels of the young, women, entrepreneurs, investors, and minorities in the U.S. and around the world. She also has expertise in financial fragility among U.S. households. Additionally, Hasler serves as a member of Canada's Research Sub-Committee of the National Steering Committee on Financial Literacy. She holds a Ph.D. in Finance as well as an M.Sc. and B.A. in Business and Economics from the University of Basel. During her doctorate, she spent two years at the New York University Stern School of Business conducting research on household saving and financial decision making. Moreover, she has been a lecturer at the University of Basel for six years. Her professional experience includes the development of an online advanced studies course in financial market theory and work as an analyst conducting global equity market research.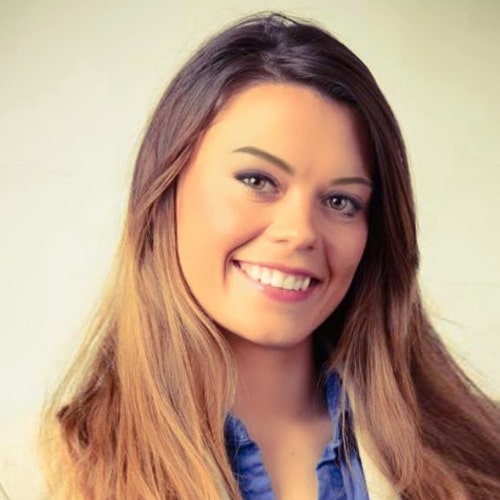 Hallie Davis
Research Center Associate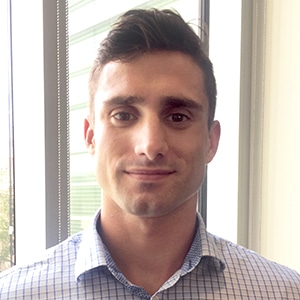 Andrea Bolognesi
Research Assistant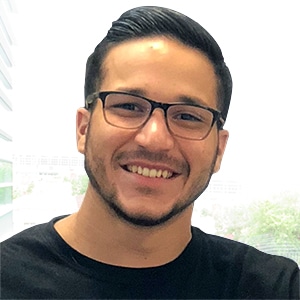 Ramon Perez
Research Center Associate

Rahee Jung
Research Assistant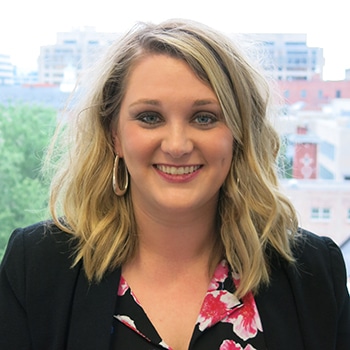 Gretchen Holthaus
PhD Student Research Assistant

Ciry Padovani
Research Assistant
Administration & External Relations Team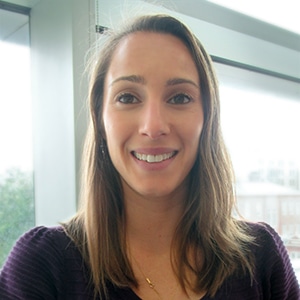 Emily Maletta
Marketing Manager

Leah Kellenberger
Operations & External Relations Assistant

Alia Nasier
Graphic Designer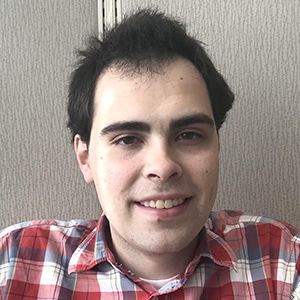 Oliver Lopez-Gomez
Operations and External Relations Assistant

Audrey Brown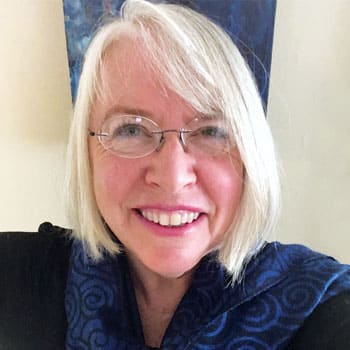 Mary Dempsey

Kelley Holland
Annamaria Lusardi
Founder & Academic Director
Annamaria Lusardi is the Denit Trust Endowed Chair of Economics and Accountancy at the George Washington University School of Business (GWSB). Moreover, she is the founder and academic director of GWSB's Global Financial Literacy Excellence Center (GFLEC). Previously, she was the Joel Z. and Susan Hyatt Professor of Economics at Dartmouth College, where she taught for twenty years. She has also taught at Princeton University, the University of Chicago Harris School of Public Policy, the University of Chicago Booth School of Business, and Columbia Business School. From January to June 2008, she was a visiting scholar at Harvard Business School. She holds a Ph.D. in Economics from Princeton University.
Dr. Lusardi has won numerous research awards. The more recent ones include the 2018 Ketchum Prize from FINRA Investor Education Foundation, the 2018 Oscar and Shoshana Trachtenberg Prize for Faculty Scholarship, the 2017 Skandia Research Award on Long-Term Savings (awarded in Sweden), the 2015 Financial Literacy Award from the International Federation of Finance Museums (awarded in China), the 2014 William A. Forbes Public Awareness Award from the Council for Economic Education, the 2013 William E. Odom Visionary Leadership Award from the Jump$tart Coalition for Personal Financial Literacy, and the National Numeracy Network's inaugural 2012 Steen Award.
Dr. Lusardi chaired the Programme for International Student Assessment (PISA)'s Financial Literacy Expert Group. She also chairs the OECD/International Network on Financial Education's Research Committee. In August 2017, she was appointed Director of the Financial Education Committee in charge of designing the national strategy for financial literacy in Italy. In September 2018, she received an honorary degree of Doctor of Science (Economics and Business Administration) from the University of Vaasa in Finland.