Financial literacy, longevity literacy,
and retirement readiness
The 2022 TIAA Institute-GFLEC Personal Finance Index
Authors of Recent Report
Paul J. Yakoboski, TIAA Institute
Annamaria Lusardi, GFLEC
Andrea Hasler, GFLEC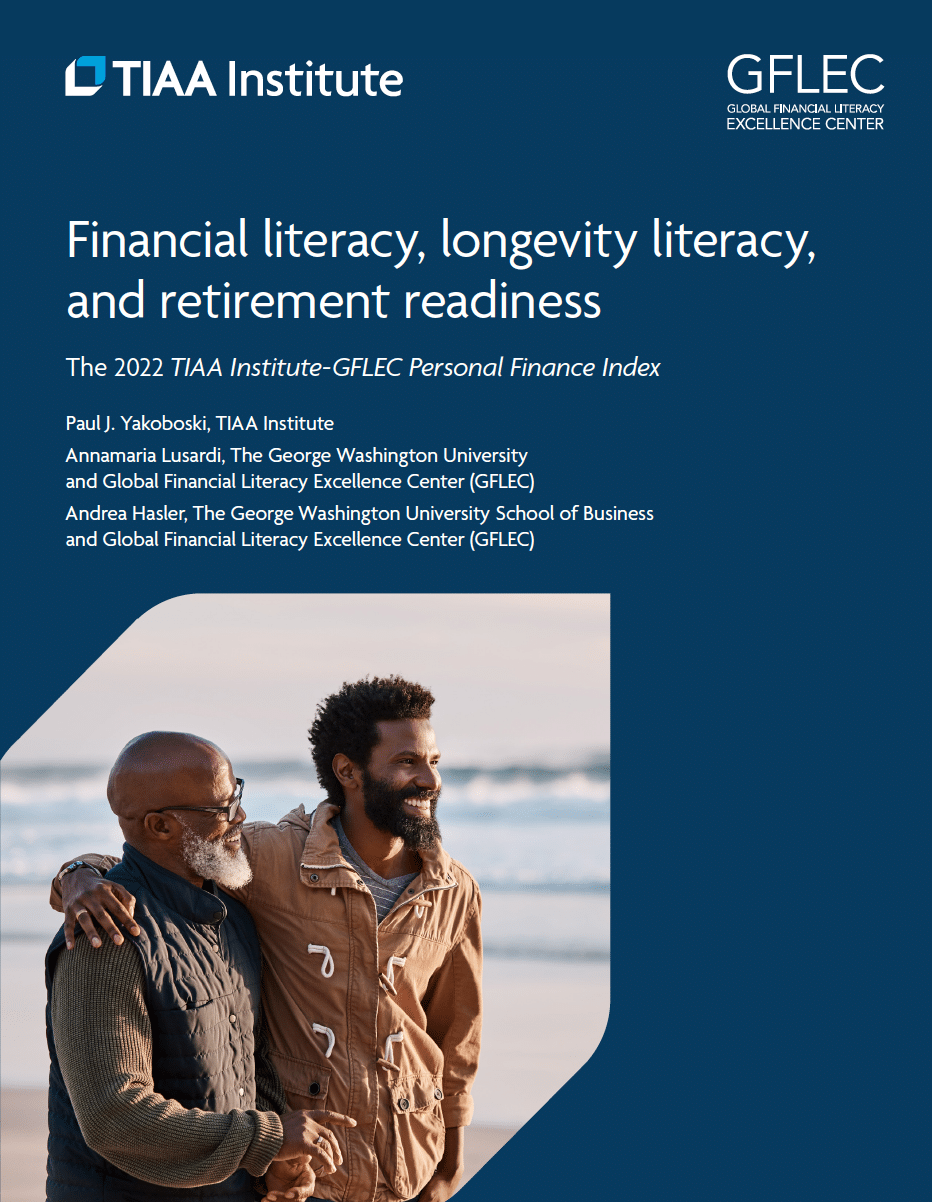 Six years of data from the TIAA Institute-GFLEC Personal Finance Index (P-Fin Index) clearly demonstrate that U.S. adults with greater financial literacy tend to have better financial well-being. This report shows that retirement readiness, a specific realm of financial well-being, likewise tends to be better among those with greater financial literacy. In addition, it shows that retirement readiness is also related to longevity literacy. While typically an overlooked factor, the importance of longevity literacy is not surprising since retirement income security inherently involves planning for the time that will be spent in retirement, which is uncertain.
Adults correctly answered only one-half of the questions, on average, a troubling figure that has remained stagnant over time
More adults (23%) than any year of the survey could not correctly answer more than 7 of the 28 questions.
Comprehending risk remains the area where functional knowledge tends to be lowest; only around one-third of these questions were answered correctly.

The consistently low financial literacy levels among U.S. adults and, particularly, among the most vulnerable demographic subgroups is troubling. These findings are a call to action! With financial literacy month underway, I want to invite everyone to join us in the effort to improve financial literacy and financial wellbeing for all.

— Annamaria Lusardi, Academic Director at GFLEC