For updates and guidance related to managing personal finances during COVID-19 / Coronavirus
Click Here
Fed/GFLEC Financial Literacy Seminar Series
October 17, 2019
3:30 PM - 5:00 PM
Seminar II: Youth Financial Education Panel Discussion
« Event's Main Page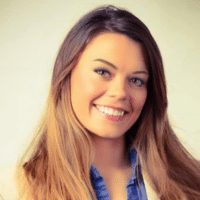 Hallie Davis
GFLEC
LOCATION
George Washington University School of Business
Duquès Hall, Minerva Room (451)
2201 G Street NW
(main entrance on 22nd Street between G and H Streets)
Meina Banh brings over a diverse set of policy experiences having worked in various positions within federal agencies, Congress, and nonprofit organizations. She is currently a Senior Policy and Innovation Advisor at the Consumer Financial Protection Bureau (CFPB) where she leads the work on youth financial education research and evidence. Prior to that, she advised the Director of the Bureau on financial education matters. Meina also spent time at the US Small Business Administration and on Capitol Hill. Before coming to Washington DC, Meina spent a number of years working at a number of non-profits on community development and economic growth issues. She graduated from the University of California, Los Angeles with a Master's in Public Policy and a Bachelor of Arts in Political Science and Sociology.
---
Chris Caltabiano oversees the conception, implementation, monitoring, evaluation and reporting of all domestic programs, a portfolio that includes the online and offline content; teacher professional development; grant-making; curriculum integration; assessment; and other activities. He also manages CEE's advocacy activities at the national and state level.
Prior to working with the CEE, Chris was National Resettlement Director for the International Rescue Committee, where he was responsible for refugee resettlement activities in four U.S. cities, as well as strategic planning and administration of a $45 million annual operating budget. Earlier in his career, Chris was a Peace Corps volunteer for three years in the Slovak Republic.
Chris holds an M.A. in International Affairs from the George Washington University and B.A. and B.S. degrees from Boston University.
---
Hallie Davis is a Research Associate at the Global Financial Literacy Excellence Center. Her expertise is in financial education, where she conducts research, builds initiatives, and develops resources. As project manager, she leads GFLEC's high school financial education program. She holds a Masters in International Economics and Finance from Johns Hopkins University, School Of Advanced International Studies. Her master's dissertations was on stock market participation and investment decision making. Previously, she advised individuals on retirement planning and investing at TIAA. She also spent several years working in financial education, entrepreneurship, and micro-loans with low-income students in Peru.